Cat Number:
AB-84141
Size:
100ug
Clone:
POLY
Concentration:
1mg/ml
Host:
Rb
Isotype:
IgG
Immunogen:
A synthetic peptide corresponding to a sequence within amino acids 850-950 of human TRPA1.
Reactivity:
Hu, Ms, Rt
Applications:

Western Blot: 1:1000
Immunohistochemistry: 1:100
Immunofluorescence: 1:100

Molecular Weight:
128kDa
Purification:
Aff. Pur.
Synonyms:
TRPA1; ANKTM1; FEPS; transient receptor potent ial cation channel subfamily A member 1
Background:

The structure of the protein encoded by this gene is highly related to both the protein ankyrin and transmembrane proteins. The specific function of this protein has not yet been determined; however, studies indicate the function may involve a role in signal transduction and growth control.

Form:
Liquid
Buffer:
PBS with 0.02% sodium azide, 50% glycerol, pH7.3
Storage:
Store at -20℃. Avoid freeze / thaw cycles.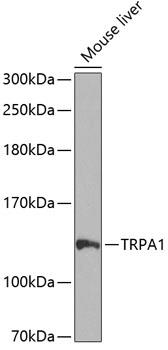 Western blot analysis of extracts of mouse liver, using TRPA1 antibody
at 1:1000 dilution.
Secondary antibody: HRP Goat Anti- Rabbit IgG (H+L) at 1:10000
dilution.
Lysates/proteins: 25ug per lane.
Blocking buffer: 3% nonfat dry milk in TBST.
Detection: ECL West Pico Plus.
Exposure time: 90s.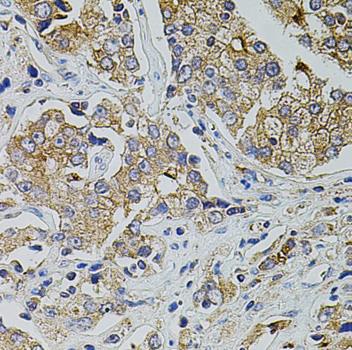 Immunohistochemistry of paraffinembedded
human prostate cancer using TRPA1 antibody at dilution of
1:100 (40x lens).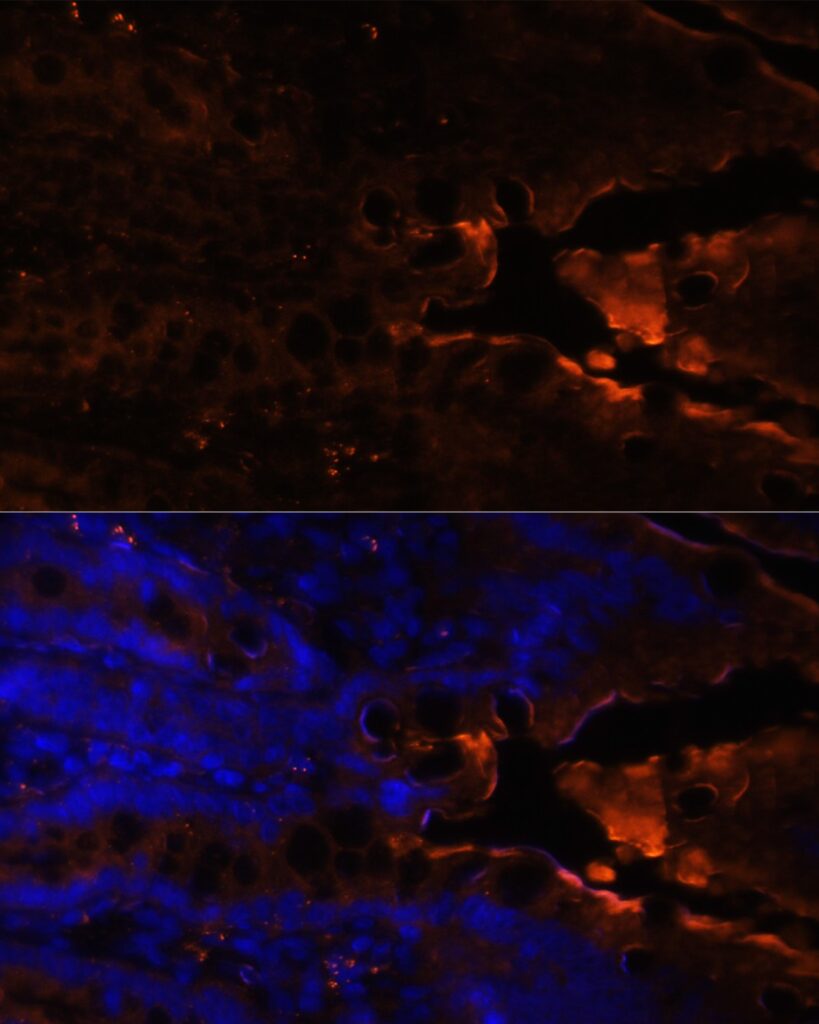 Immunofluorescence on rat Intestine