Cat Number:
MAB-94623
Conjugate:
Unconjugated
Size:
100 ug
Clone:
7H12
Concentration:
1mg/ml
Host:
MS
Isotype:
IgG1
Immunogen:
Purified recombinant fragment of human E-cadherin expressed in E. Coli.
Reactivity:
Hu, Ms, Mk
Applications:

Western Blot: 1:500-1:2000
Immunohistochemistry: 1:200-1:1000
Immunofluorescence: 1:200-1:500
Flow Cytometry: 1:200-1:400
ELISA: 1:10000

Molecular:
135kDa
Purification:
Aff. Pur.
Background:

Specificity: E-cadherin monoclonal antibody detects endogenous levels of E-cadherin protein.

Form:
Liquid
Buffer:
Ascitic fluid containing 0.03% sodium azide, 0.5% BSA, 50% glycerol.
Storage:
Store at-20°C, and avoid repeat freeze-thaw cycles.
Western blot analysis using E-cadherin monoclonal antibody against LNCAP (1) , A431 (2) , DU145 (3) , PC-3 (4) , MCF-7 (5),PC-12 (6) , NIH/3T3 (7) , C6 (8) and COS7 (9) cell lysate.
Immunohistochemistry analysis of paraffin-embedded gastric cancer tissues (left) and lung cancer tissues (right) with DAB staining using E-cadherin monoclonal antibody.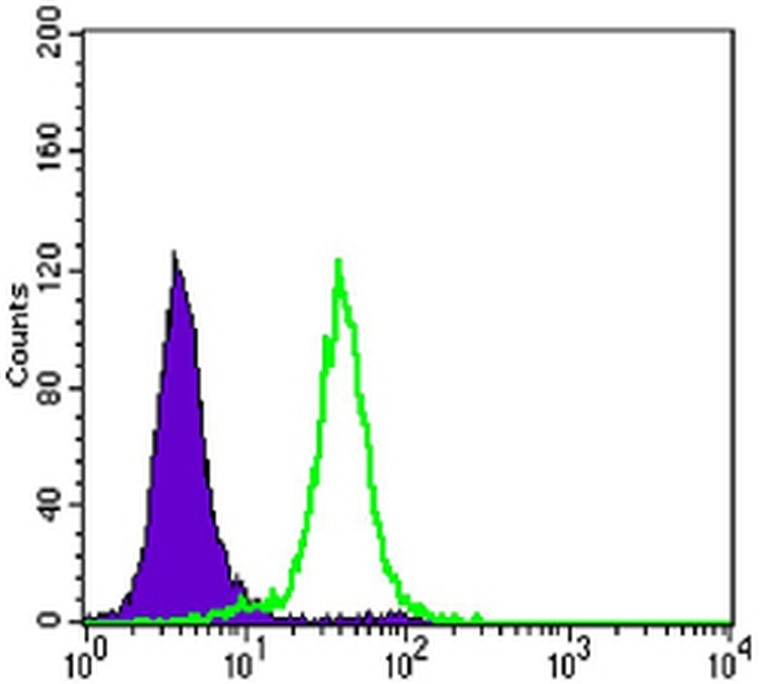 Flow cytometric analysis of Hela cells using E-cadherin monoclonal antibody (green) and negative control (purple).