Cat Number:
AB-84138
Conjugate:
Unconjugated
Size:
100 ug
Clone:
POLY
Concentration:
1mg/ml
Host:
Rb
Isotype:
IgG
Immunogen:
Recombinant protein of human HIF1A.
Reactivity:
Hu, Ms, Rt
Applications:

Western Blot: 1:500 – 1:2000
Immunohistochemistry: 1:50 – 1:200
Immunofluorescence: 1:50 – 1:200

Molecular Weight:
82kDa/92kDa/95kDa
Purification:
Aff. Pur.
Synonyms:
HIF1AHypoxia-inducible factor 1-alpha antibodyHIF-1-alpha antibodyHIF1- alpha antibodyARNT-interacting protein antibodyBasic-helix-loop-helix-PAS protein MOP1 antibodyClass E basic helix-loop-helix protein 78 antibodybHLHe78 antibody. Member of PAS protein 1 antibodyPAS domaincontaining protein 8HIF1A antibodyBHLHE78 antibodyMOP1 antibodyPASD8.
Form:
Liquid
Buffer:
PBS with 0.02% sodium azide, 50% glycerol, pH7.3.
Storage:
Store at -20°C, and avoid repeat freeze-thaw cycles.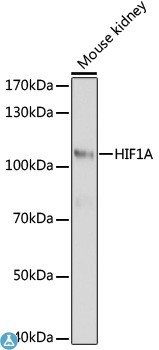 Western Blot analysis of AB-84138
Immunofluorescence analysis of AB-84138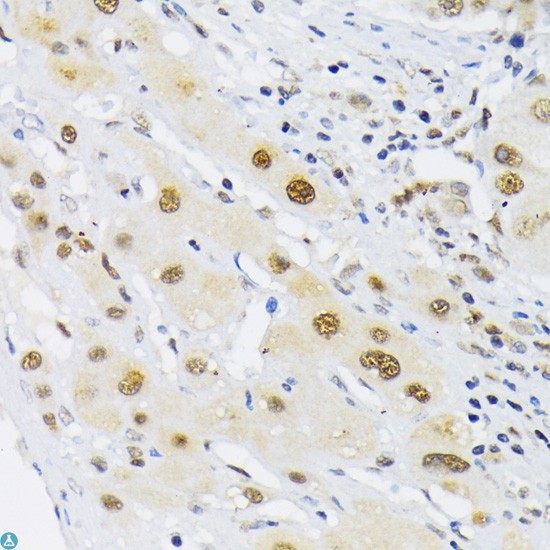 Immunohistochemistry analysis of AB-84138